After Eden: An early start and the island of Hydra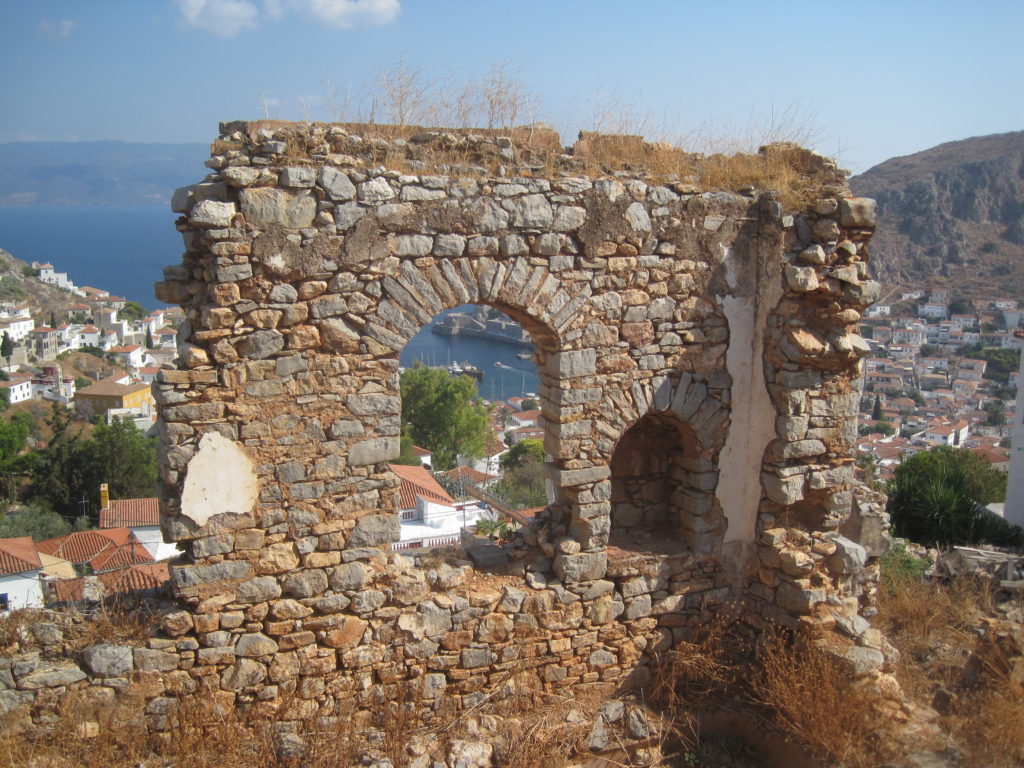 This is an updated version of a diary entry I wrote in Greece, during late 2016 after leaving Eden. 
Early start today! I'm off to Hydra to stay with friends of the family. Last night I spoke with Raf about my plans for the next chapter, and he seemed intrigued. We are meeting up next week for a wedding in Cyprus and I'm hoping he will stay on for a while. As we chatted through Facetime I could see that he is struggling a little with the transition, he's been advised to chat with someone that has gone through the same thing, one of the other participants in the show, interestingly I've felt the urge to speak to someone myself. Jenna left the show early; she was amazingly supportive during the process and especially when I was feeling at my lowest. I also know that she reached out to my partner upon her departure and showed amazing support to her as well, I owe a lot to Jenna both because of her friendship and her medical professionalism.
The problem is that I want to stay an enigma, a mystery to be solved at a later date; I want the freedom to move around and relax without people knowing who I am or more importantly where I am. If I exclude the people in Greece then I've still only told 6 people about my situation, not even my father whom I should probably tell sooner rather than later.
In Hydra my host speaks little English, I've been advised that she can understand it but can't really speak it, this is good for me because in Athens I'm surrounded by people that can speak English and do around me all the time. I start the day well. I book my taxi in Greek, responding correctly to the questions. Even the taxi driver understands my instructions and I'm confident that I can spend the day in Greek mode. It all falls apart at the port though when I can't find the ticket collection point and I have to return to tourist mode. On the ferry I'm not alone, I'm surrounded by English speaking people and frustrated staff, my Greek disguise returns and I speak with the stewards understanding the directions to my seat. I tell myself that no one's looking at me, or looking for me, and I relax into my seat as the Catamaran I'm travelling on pulls away from the port.
In Hydra I'm looking forward to being alone for a while, the island is reasonably small and you must walk, travel by donkey or take a water taxi everywhere. Last night I investigated the Island on line and found small isolated coves and beaches that I'm aiming to go to. The plan is to hike across to one and spend the night sleeping out and enjoying the isolation, find a remote beach where I can build a fire and stare at the sea whilst cooking freshly caught fish, it all sounds a bit too familiar. I also want to sit in a little café watching people pass me by sat with old men who have lived this life and will die it as well. I remember being in Tinos last year and having the same experience, a stranger came and sat with us and we drank Greek coffee as he told us about his life mining green marble from the hills, stories of his family and his history. I long to be competent enough to have these conversations, these experiences, to learn from people that live a life that I'm jealous of in a community that I admire.
I'm in no position to make such a drastic change to my lifestyle as yet but I know that eventually, when I meet my life expectations and have a family I will, I want to be able to spend a lot of time in this country. When I'm lucky enough to have children with my partner I want them to embrace their Greek heritage, to feel proud of whom they are and embrace a culture that I am so in awe of, a culture that inspires me to be closer to my own family and friends.
One step at a time though eh, I still have to tell my Dad what's going on…